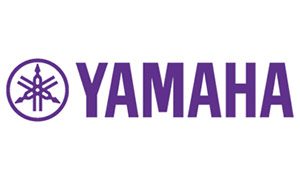 Discontinued
High-performance terminal I/O processors for a DME network.
DME Satellite devices can also function as stand-alone DSP engines.
Ideal for Expanding DME64N or DME24N Based Systems
The DME Satellite units are network interfaces that provide analog inputs, outputs, or both. Select the DME8i, DME8o or DME4io according to the remote I/O configuration you need. You have a choice of CobraNet™ ("-C" suffix) or EtherSound ("-ES" suffix) networking to optimally match the requirements of your application or an existing network infrastructure.
Both network types allow up to 64 audio channels to be transferred over a single Cat-5 Ethernet cable, significantly reducing cabling infrastructure and cost requirements. The CobraNet™ based DME Satellite C series offers maximum advantage in redundant or VLAN type switched networks, and is primarily suited to complex installed systems. The EtherSound equipped ES series offers exceptionally low latency and easy setup that makes it the perfect choice for temporary sound reinforcements systems.
Plenty Of Processing Power for Stand-alone Applications
The DME Satellite units incorporate the same original Yamaha DSP7 digital signal processing LSI that powers our top-of-the-line digital mixers. Using the DME Designer software application on a personal computer it is possible to combine EQ, crossover, delay, and other components to create any type of system your application requires. In fact, in a single 1U rack space the DME Satellites offer approximately 80% of the processing power provided by the DME24N Digital Mixing Engine, so you have plenty of stand-alone processing power. * The SPX effects that are included in the DME64N and DME24N are not included in the DME Satellite models.
Superior Sound and Reliability from a World Leader in Pro Sound
If your only criterion is system efficiency there are numerous choices you could make. But if sonic quality and reliability are important as well, Yamaha has a great deal to offer. In addition to full 96 kHz capability, the DME Satellite series benefits from unparalleled audio quality that is due in part to Yamaha's extensive experience and know-how in microphone preamplifier, AD/DA, power supply, and grounding design. They also feature much of the same proven circuit and DSP technology that is used in Yamaha pro audio gear that is acclaimed for its outstanding reliability in demanding live sound and broadcast applications around the world.
Ideal for Small Systems as well as Large Distributed I/O Systems
All three models in each series include a 16-in/16-out CobraNet™ or EtherSound interface. The DME8i and DME4io analog inputs feature remotely controllable microphone preamplifiers. Whether it's a minimal system based on the DME4io, a delay tower distribution system using DME8io units directly fed from the mixer, or a large scale system based on DME64N or DME24N Digital Mixing Engines with DME Satellite units used for distributed I/O and minimal processing, the DME Satellite series offer scalable solutions that make setup fast, flexible, and reliable. Of course you can also combine the DME4io with DME8i or DME8o units to create 12-in/4-out or 4-in/12-out configurations as required.
Comprehensive Control Terminals
The rear panels feature RS232C/422 terminals that can be used to connect AMX, CRESTRON, or similar external remote controllers, as well as providing gain control for Yamaha AD8HR AD converters with remotely controllable microphone preamplifiers. An 8-in/4-out GPI terminal allows connection of GPI interfaces or external switches, and an Ethernet connector is provided for connection to an ICP1 Intelligent Control Panel or a computer running the DME Designer application. A USB port is also provided specifically for communication with DME Designer.
DME Designer for Flexible System Construction and Centralized Control
Using the DME Designer application software – the same program that is used with the DME64N and DME24N – the DME Satellite ES series models can be configured with a wide selection of processing components, up to the limit of the unit's processing power, for flexible creation of systems for installed or temporary applications. DME programmability frees you from the constraints of fixed-function analog devices, making it easy to accommodate sudden system changes during setup as well as expansion once the system has been set up. And you can program and control all units on a network from a single location. The intuitive, easy-to-use DME Designer application is available as a free download from the download page.
Basic Control Panel Options
The DME Satellite series can be controlled from any standard GPI controller, but Yamaha offers a range of Ethernet and GPI based control panels and fader/switch panels for fuss-free system setup. The ICP1 is an intelligent control panel with an LCD interface that can display information in five different languages (English, German, French, Spanish, and Japanese). The ICP1 installs in a standard wall-mount conduit box, controls assigned DME parameters via a single Cat-5 Ethernet cable, and can be easily set up to meet the requirements of any type of end user. There are also the GPI-based CP1SF control panel with 1 switch and 1 fader, the CP4SF with four switches and four faders, and the CP4SW with four switches. These controllers can be used for convenient remote scene switching, microphone on/off switching, microphone or BGM level control, and more.
Outline
DME4io-ES
I/O
Mic inputs
4 (Remote HA)
Phantom power
48V DC; ON/OFF: per channel
AD converter
24-bit; 128-time over sampling
Digital I/O
EtherSound (16-in/16-out)
Line outputs
4
DA converter
24-bit; 128-time over sampling
General specifications
DME4io-ES
Internal processing
32bit
Sampling frequency rate
External
44.1/48kHz (±0.1%), 88.2/96kHz (±0.1%)
Internal
48kHz (±50ppm), 96kHz (±50ppm)
Total harmonic distortion
Less than 0.05% (20Hz-40kHz)
Frequency response
0, 0.5, -1.5dB 20Hz-40kHz
Dynamic range
DA: 106dB; AD DA: 106dB
Hum & noise level
Equivalent input noise
-128dBu
Residual output noise
-82dBu
Crosstalk
-80 dB
Power requirements
AC100-240V 50/60Hz
Power consumption
40W
Dimensions
W
480mm; 18-7/8in
H
44mm; 1-3/4in (1U)
D
361mm; 14-1/4in
Net weight
4.5kg; 9.9lbs
Accessories
Owner's manual, DME Designer Installation Guide, AC power cord, 1x Mini Euro plug (16P), 8x Euro plug (3P), 4x Rubber foot
Brand